Pulse Sports Therapy specialise in the treatment, management and rehabilitation from sports related injuries. Neil & Brad Mason head Pulse Sports Therapy. They are twins and are the driving force behind Pulse which strives to provide a quality service and commitment to provide professional sports healthcare to those who require it. They both qualified in the early 1990`s and thus have over 30 years of accumulative experience between them in the field of Sports Medicine, Rehabilitation, Sports Therapy and Sports Physiotherapy. They have assembled a team of highly motivated and highly qualified therapists that offer a multi-disciplinary approach to the treatment and management of sports injuries. Meet the rest of the Pulse Team. They are both active sports men and so have empathy with the injured person and understand the desire to return to full fitness in the quickest possible time. They split their time in between the clinical setting of treating patients and the functional rehabilitation sessions where they guide their patients back to fitness either in the gym or out on the playing surfaces of their chosen sport. They also give talks and lecture on the treatment and management of injuries as well as tutoring on the same subject at colleges throughout the South East. They also organise teams of therapists to be in attendance at various high profile sports events and corporate functions.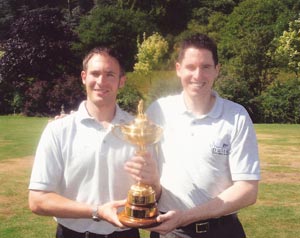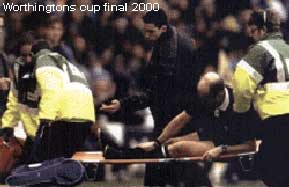 They have set up in total 10 Clinics and now concentrate their time on developing the 6 main clinics in London, Middlesex, Surrey and Scotland.
---
Neil
Neil is a Chartered & HCPC Registered Physiotherapist as well as Sports Therapist, so holds a dual title as a practitioner. He held the post of First Team Physiotherapist at Brentford Football club as well as being a player there prior to this appointment so he understands the needs of the professional athlete as well as the amateur sportsperson. In 2012 he was flown to Brunei and offered the position of Physiotherapist / Sports Therapist to the Brunei Royal Family. Neil gets referrals from around the UK and it has also been known for patients to fly in from as far away as Dubai! He is also a qualified Football coach and has worked with youth and senior players from amateur through to professional players and coached grass-roots, academy and international footballers. Neil has worked at numerous elite sporting events and was selected to be a physiotherapist for The Football Association. The teams he provided support for included players like John Terry, Ashley Cole, Scott Parker and Ledley King. This post involved working as a Physiotherapist on the games and at National Sports Centre training camps around the country. During his time as physiotherapist for the Premier Football League, Neil has treated all of the top referees and assistants and has had the fortune to treat three World Cup Final Referees! He has worked pitch side at both the "old" and "new" Wembley stadiums as well as the Millenium stadium in Cardiff and the majority of premier and football league grounds in this country. Neil has also treated many celebrities and stars from stage and screen – many of whom are recognised household names and have been indebted to Pulse's assistance in their recovery from injury and improvement in their sports performance. Neil regularly gets referrals from sports medicine, dance and orthopaedic consultants to treat their patients after they have sustained an injury. He has treated elite sports people from many different disciplines and helped them to recovery and is as happy working with a Sunday morning recreational runner right through to the international standard competitor. Neil takes a very "hands-on" approach to his role and is very proud to oversee the running of PULSE Sports Therapy.

Practice Principal for PULSE Sports Therapy
Advisory Consultant in Sports Therapy
Lecturer / Tutor in Sports Therapy across the UK
Executive committee member for the Society of Sports Therapists (SST) – Heading up the 2012 Olympics project
Chartered Physiotherapist, CSP Full Member
HCPC (Health Professions Council) Registered Physiotherapist
Full Member of the Society of Sports Therapists
Tutor at Strodes 6th Form College for Higher Education
Full Member of ACPOM, ACPSM, ACPAF
Member of PhysioFirst / OCPPP
Member of FACA and FARMS
Mentor for the SST
Examining experience for the SST
Moderator for the SST
Clinical supervisor
Visiting lecture at various Universities
Qualified to teach Emergency Aid and has undertaken the F.A. generic Tutors training course.
Speaker at BASEM conference 2013/2014
Football Association Club Mentor

Neil was awarded a first class Bachelor of Sciences degree at University and has obtained further qualifications in the sports field including the highest level Sports Therapy Diploma and Football Association Diploma along with a Diploma in Biomechanics and Orthotics.
---
Bradley
Bradley has vast experience in professional and non-league football as well as coaching. He has also played to a high standard of non-league football himself. He has been involved with the treatment and rehabilitation of all levels of athlete from grass-roots through to professional and Olympic standard and has years of experience working with different Sports and their respective injuries. Bradley tutors and lectures on sports injuries and co-presents with Neil at venues around the country. Brad oversees the development of the Sports Therapy links we have with hundreds of sports teams and clubs throughout the South of England which involves thousands of players and athletes and certainly keeps him busy! He also has a significant involvement with the STARS and FANS schemes which support elite sporting talent in the UK. He enjoys the design and implimentation of functional rehab programmes for patients and delivers sport specific plans to enable a true recovery from the injury and not just when the patient feels "okay"  to return to  their activities in the clinical environment.

Practice Principal for PULSE Sports Therapy
Senior Therapist at PULSE Sports Therapy
Advisory Consultant in Sports Therapy
Executive committee member for the Society of Sports Therapists (SST) – Heading up the 2012 Olympics project
Full Member of the Society of Sports Therapists
Tutor at Strodes 6th Form College for Higher Education
Involved with the FANS, and STARS schemes for developing Elite athletes
Examining experience for the SST