There has been a recent movement in the press towards the regulation of Sports Therapy by the Healthcare Professionals Council (HCPC). Please show your support for this movement by signing this petition.
All our Sports Therapists are full members of the Society of Sports Therapists, the leading body in Sports Therapy and thus are fully trained and insured to practice in both the clinical and team environment. They adhere to the code of practice and rules and regulations that are laid down by the Society. Injury Healing There is a considerable difference between an injury healing, and the individual being strong enough, both physically and mentally, to make a successful return to their chosen sport. Specific exercises in the form of rehabilitation will help bridge this gap, and therefore must be included in every treatment programme, so as to aid the patient to gain maximum recovery.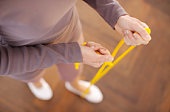 Who can attend? Anyone with a sports related injury can come along for a course of treatment and or rehabilitation, which will aid in your recovery if you have:

Sustained a recent injury
Joint, ligament or soft tissue injury. E.g. sprains or pulls
A long term injury that will just not go away
Pre and post operative care requirements
Specific rehabilitation needs
Sports-specific or team requirements
Prehabilitaion programme

What You will Receive

A full examination and assessment which is then followed by your own tailored rehabilitation programme, designed with the aim to return you to full fitness and your chosen sport as soon as possible.
Your programme will built around successful rehabilitation techniques, as used throughout the world of professional sport and your plan will be discussed and agreed with you before the treatment begins.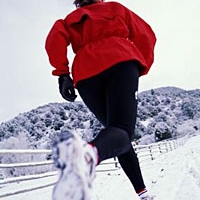 Other Services
Referral to Orthopaedic and specialist sports medicine consultants
X-ray or Scans arranged
Fitness testing and performance monitoring
Pre-season training plans and long term injury recovery strategies

We work very closely with the GPs and the Consultants to whom we refer and get referrals from and have an excellent relationship and understanding with them to make sure that the patient is kept informed at every stage of the referral process, from the initial referral to the return to the sports field. To book an appointment with one of our Sports Therapists or for further information on our services, please contact us: Main office (non-urgent): 01932 565 435 Direct Line (urgent): 07958 353 293