What is Nutritional Therapy?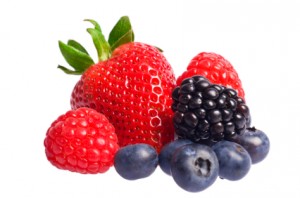 Nutritional Therapy is an approach to improving your health which looks at the body as a whole. Nutritional Therapists support their clients with dietary and lifestyle improvements and also supplementation advice, if required, to improve their health & well being. I try and combine Nutritional Therapy with Personal Training and offer continuous support via phone or email with clients I work with.  This enables clients to continually assess their improvements and make the required changes when needed to reach their goals.
Many areas of health are covered including:

Digestive Problems and Disorders such as; Diarrhoea, Constipation, Bloating, Gas, Acid Reflux (heartburn), IBS and Crohns disease.
Weight loss.
Digestive Problems and Disorders such as; Diarrhoea, Constipation, Bloating, Gas, Acid Reflux (heartburn), IBS and Crohns disease.
Cardiovascular Health: Nutritional support for High Blood Pressure, High Cholesterol and recovery from and prevention of Cardiovascular Disease.
Food intolerances or Sensitivities – these can present as any of the issues listed on this page.
Poor Immune Function.
Musculoskeletal Disorders such as: Osteoporosis, Muscle Soreness / Aching / Weakness, Joint Pain and Arthritis.
Support to aid recovery from illness or operation.
Stress; reducing stress or learning to manage it with diet and lifestyle improvements can have many far reaching benefits for your health.
Low energy / Fatigue, Irritability.
Poor concentration, Poor Memory, Depression and Mood Swings.
Headaches and Migraines.
Allergies such as; Asthma, Eczema, Hay Fever.
Skin Health and Skin Disorders such as Acne, Psoriasis, Oily Skin, Spots
Fertility Advice.
Sleeping Problems.

What to expect from your Consultation Your first session is structured in 3 parts. Initially a full health history is taken and is the reason for the detailed Health Questionnaire being completed in advance. Next explanations are given as to the reasons why you may be incurring the problems and the links with your diet and lifestyle. We will then work together to establish dietary and lifestyle changes to help improve your health. Your first consultation lasts for 90 minutes. Before attending a health questionnaire must be completed and returned to me at

[email protected]

Follow up consultations last 45 – 60 minutes and include further advice if required and amendments to your dietary and supplement programme. Follow up consultations are usually held 4 – 8 weeks after the initial consultation.  Email and Telephone support is provided between consultations. During your consultations it may be necessary to discuss and recommend tests to you. For Example; you may be recommended a stool analysis or food intolerance test.  Often these tests can be performed at home, however on occasion a blood test may be required either via your GP or private clinic. If you would like to arrange a Nutritional Therapy Appointment please feel free to contact me via the email:

[email protected]

and I will happily return your mail or call you if you prefer for an informal chat about your requirements.